Twitter Feed

Tuesday, February 13th, 2018 at 5:30pm
Gloucester and Cape Ann communities continue clean and green efforts to reduce our carbon footprint including energy efficiency programs like @MassSave. Great write up on Mayor @STheken's successful home energy assessment which inspired hundreds of citizens to sign-up.
Saturday, May 6th, 2017 at 10:21am
Thx Mayor @STheken for conducting a free home energy assessment through Mass Save! Ready to reduce your energy bill? https://t.co/69StnKMAgO https://t.co/AU6FMGNrCj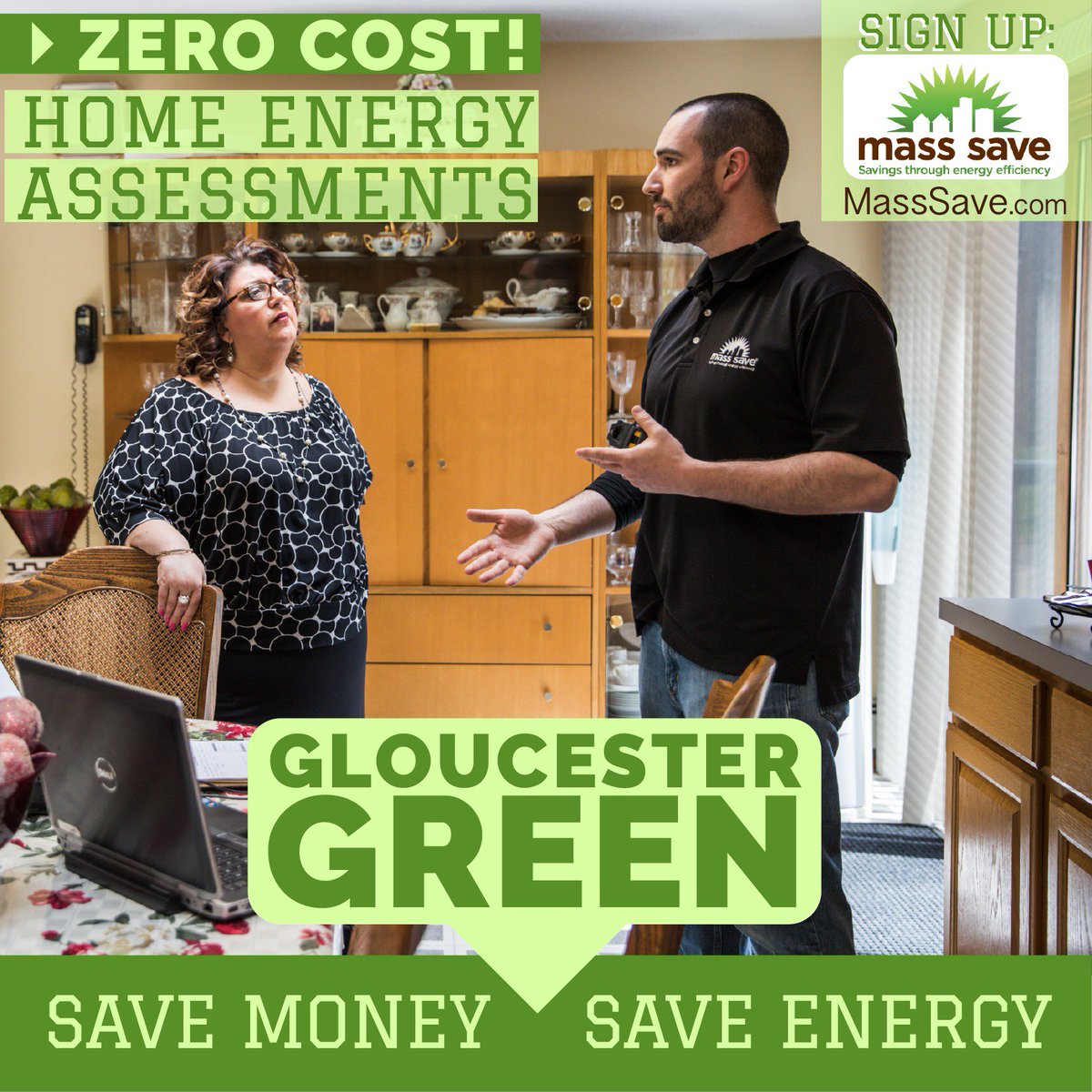 Facebook Feed
Mayor Sefatia Romeo Theken launched Gloucester Green, a new program designed to help residents save money and energy, as well as helping to reduce their carbon footprint one household at a time. The city has partnered with National Grid for the initiative, with the utility provider offering no-cost energy assessments and assistance for local households. Gloucester residents interested in getting the free energy audit can visit
www.masssave.com
and sign up, or call 1-866-527-7283 to start the process. Once that process is completed, a Mass Save Energy Specialist will go to their home and perform a Home Energy Assessment, which can include a number of tangible benefits in addition to advice on making the house more eco-friendly.
Gloucester Green is in Gloucester, Massachusetts.
Friday, October 5th, 2018 at 12:54pm
The City is pleased to announce the launch of its Community Electricity Aggregation (CEA) program, designed to provide an opportunity to reduce and stabilize the cost of electricity for residents and businesses, and to promote the utilization of locally generated renewable energy. Please visit the program's official website (
https://gloucester-cea.com/
) for more information. If you have further questions, please contact Good Energy LP at (866) 456-8232 .
The negotiated rate of $0.11085 per kilowatt-hour (kWh) is 20% less expensive than National Grid's released winter rates ($0.13718 per kWh). Moreover, this rate incorporates 5% more renewable energy than required by state law. Residents and business owners also have the option to purchase 100% of their power from renewable energy generated within Gloucester's City boundaries.
Gloucester Green is at O'maley Innovation Middle School.
Tuesday, September 25th, 2018 at 8:37am
Don't miss the Cape Ann Sustainability Fair this Saturday (9/29) from 10 am - 4pm at the O'Maley Innovation Middle School. For the third year in a row, the Sustainability Fair is being hosted by TownGreen2025 and the Gloucester Meetinghouse Foundation. This event is free and open to the public.

Please make sure to stop by Gloucester Green's table to sign-up for your no-cost energy audit. By participating in a home energy audit, you will be eligible for heavily discounted or free weatherization services that can be implemented prior to winter's arrival.
Gloucester Green added 2 new photos — in Gloucester, Massachusetts.
Thursday, August 30th, 2018 at 10:41am
You may have seen our notice with Rockport, Massachusetts on pg. 3 of the Gloucester Daily Times this morning. Help us reach our goal of 1,078 no-cost energy audits. Sign-up today by calling 1-866-527-7283.