Twitter Feed

Tuesday, February 13th, 2018 at 5:30pm
Gloucester and Cape Ann communities continue clean and green efforts to reduce our carbon footprint including energy efficiency programs like @MassSave. Great write up on Mayor @STheken's successful home energy assessment which inspired hundreds of citizens to sign-up.
Saturday, May 6th, 2017 at 10:21am
Thx Mayor @STheken for conducting a free home energy assessment through Mass Save! Ready to reduce your energy bill? https://t.co/69StnKMAgO https://t.co/AU6FMGNrCj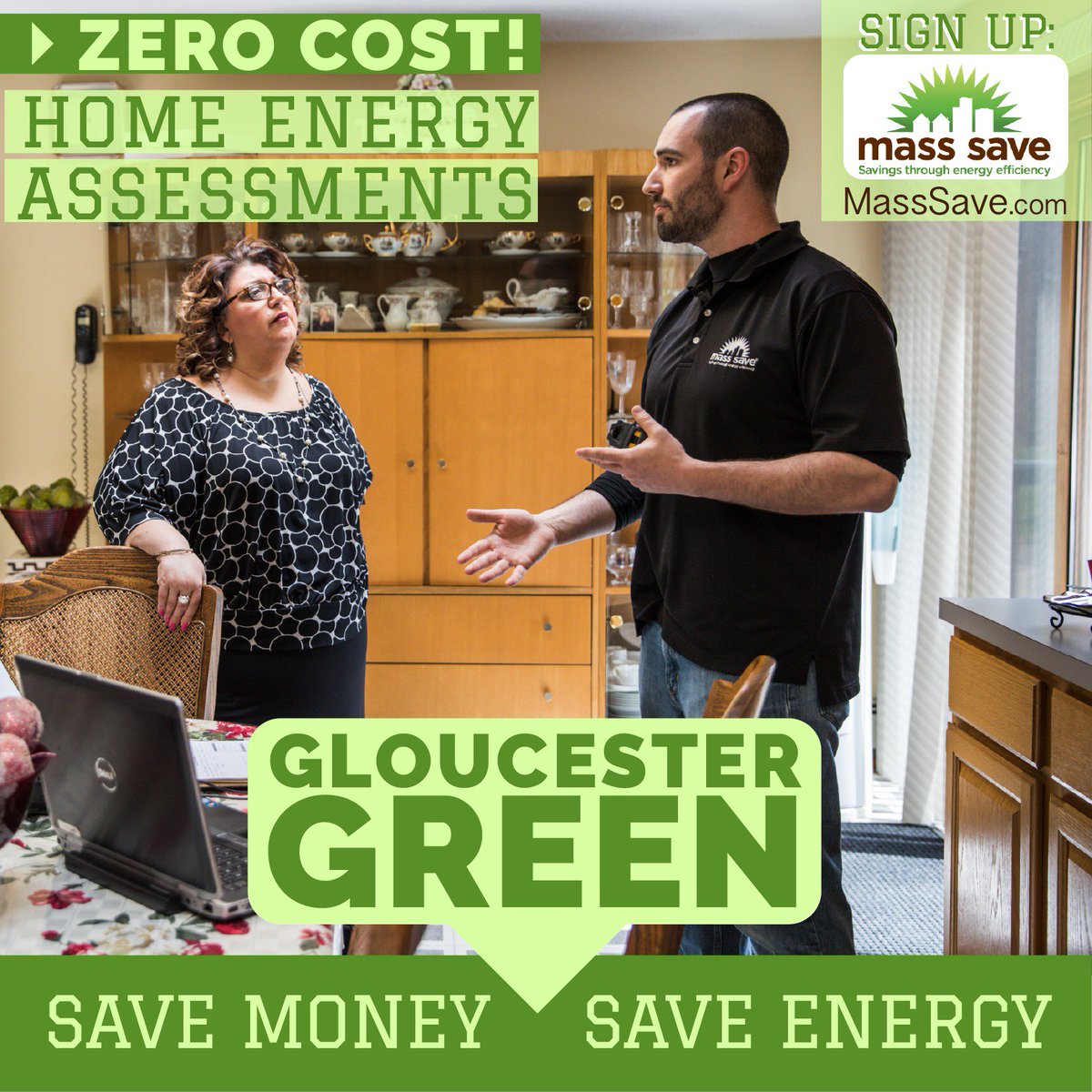 Facebook Feed
Mayor Sefatia Romeo Theken launched Gloucester Green, a new program designed to help residents save money and energy, as well as helping to reduce their carbon footprint one household at a time. The city has partnered with National Grid for the initiative, with the utility provider offering no-cost energy assessments and assistance for local households. Gloucester residents interested in getting the free energy audit can visit
www.masssave.com
and sign up, or call 1-866-527-7283 to start the process. Once that process is completed, a Mass Save Energy Specialist will go to their home and perform a Home Energy Assessment, which can include a number of tangible benefits in addition to advice on making the house more eco-friendly.
Gloucester Green is at Massachusetts.
Friday, August 17th, 2018 at 8:33am
Gloucester Green
Tuesday, August 14th, 2018 at 9:15am
Calling All K-12 Teachers. National Grid has teamed up with The Need Project to bring free energy engaging education curriculum workshops to teachers on Thursday October 11, at the iconic Shalin Liu-Center in Rockport.
This all day event (8AM-3:15PM) provides comprehensive training programs, and delivers objective information about the concepts of energy and their applicability to students, the environment, economy, and society.
At no cost, attendants will receive breakfast and lunch, hands-on curriculum kits, and are provided an opportunity to participate in National Grid's School-to-Home Energy Efficiency Programs.
To sign-up and for more information, please use the following link:
http://events.r20.constantcontact.com/register/event?oeidk=a07efl6101eadc28906&llr=hyzzrodab
Gloucester Green
Thursday, July 26th, 2018 at 6:32pm
Looking to Beat the August Heat?

Purchase an ENERGY STAR Certified Air Conditioner and Receive a $40.00 Rebate from MassSave.